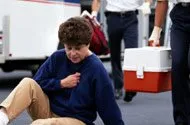 Areas of Practice
Catastrophic & Personal Injury
A Law Firm You Can Trust
Experience • Integrity • Results
100% Guarantee - No Recovery, No Fee … Period!
Free Consultation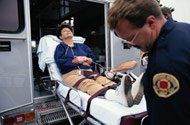 Accidents can result in extensive injuries and disabilities. In many such situations, my law firm has obtained settlements and court verdicts compensating our clients for various types of physical injuries, including death. Often what may appear to be a minor injury begins as a degenerative process that can become a serious medical problem. Certain types of trauma from relatively simple accidents can result in problems which often are overlooked by family doctors and emergency-room personnel and which only qualified specialists can diagnose accurately.

It is extremely important that an injured person, after getting initial medical care, retain an experienced and knowledgeable attorney who can guide him or her in the selection of appropriate medical specialists to evaluate symptoms. This is so the patient can document medical conditions that could degenerate into more serious problems at a later time.

As your legal counsel, I will follow up with all of the details in obtaining police reports, medical records, reports and bills, wage impairment information, witness statements, photographs and diagrams, and many other functions that are essential to preparing for the optimum monetary settlement or trial, should that become necessary. I am your personal-injury expert and will guide you through this process.